Bose Noise Cancelling Headphones 700
10990000
Details
BOSE NOISE CANCELLING HEADPHONES 700
THE HEADPHONES EVERYBODY'S TALKING ABOUT
Critically acclaimed for their powerful noise cancelling, astonishing sound and unrivalled voice pickup, Bose Noise Cancelling Headphones 700 help turn any space into the perfect place to listen to music, get work done or just shut out the world for a few moments and relax. So if you're looking for the best wireless Bluetooth® headphones for music and calls, you've found them.
CONTROLLABLE NOISE CANCELLING
Hear what you want, not what you don't.
Headphones 700 offer sound control that's available only from Bose, including 11 settings that range from full noise cancelling (which helps isolate you from your surroundings) to full transparency (which helps let your surroundings in, as if you weren't wearing headphones at all). Plus, one click triggers Conversation Mode, which simultaneously switches your headphones to full transparency and pauses your music, for a momentary break from private listening.
UNRIVALLED VOICE PICKUP
Crystal clear calls. For you and them.
Headphones 700 feature a revolutionary microphone system that's unlike any other headphones, with game-changing voice pickup engineered for making and taking calls in less-than-ideal conditions. Six mics work together to cancel the noise around you so you can hear the caller better, while four mics combine to improve the clarity of your voice so the caller can hear you better, first by isolating your speech and then by suppressing the most disruptive remaining sound around you. It all happens in real time and adapts as you—or the source of the noise—moves.
THEY FEEL AS GOOD AS THEY LOOK
Even though we've been making noise cancelling headphones for decades, for Headphones 700 we began with a clean slate. The result? A head-turning new form factor, designed for all-day, everyday use. Earcups tilted at 15 degrees to mirror the anatomy of the human head and ears. Ear cushions made from plush protein leather for long listening sessions. A streamlined steel headband, tuned to clamp securely but not uncomfortably, and an underside of soft silicone-covered foam. And so much more.
We worked hard to make Headphones 700 easy to use. The right earcup features capacitive touch sensors, so you can manage volume, calls and music without looking at your phone. Low-profile buttons control the power, noise cancelling presets and voice assistant (VPA) access. Built-in voice control gets you to your music, messages and information fast. And the Bose Music app lets you access selectable EQ, manage your Bluetooth connections, change your VPA, check your battery life and more.
An adaptive mic system for superior voice pickup
Bose Headphones 700 feature an unrivalled four-microphone system that picks up and isolates your voice while cancelling the noise around you. You'll hear and be heard like never before—even in noisy environments.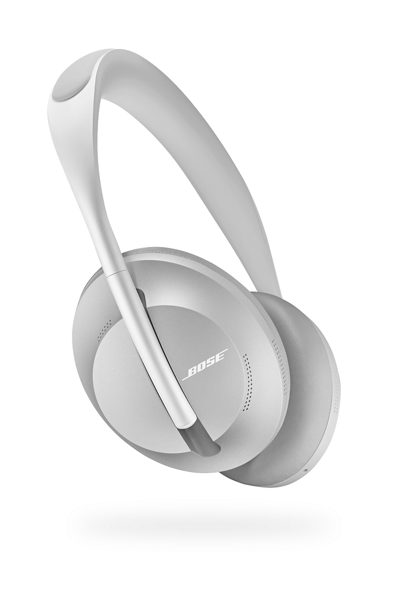 Need answers? Just ask.
Our wireless headphones are optimised for the Google Assistant and Amazon Alexa, so you can choose the right service for you in the Bose Music app. To activate your voice assistant, just press a button on the right earcup.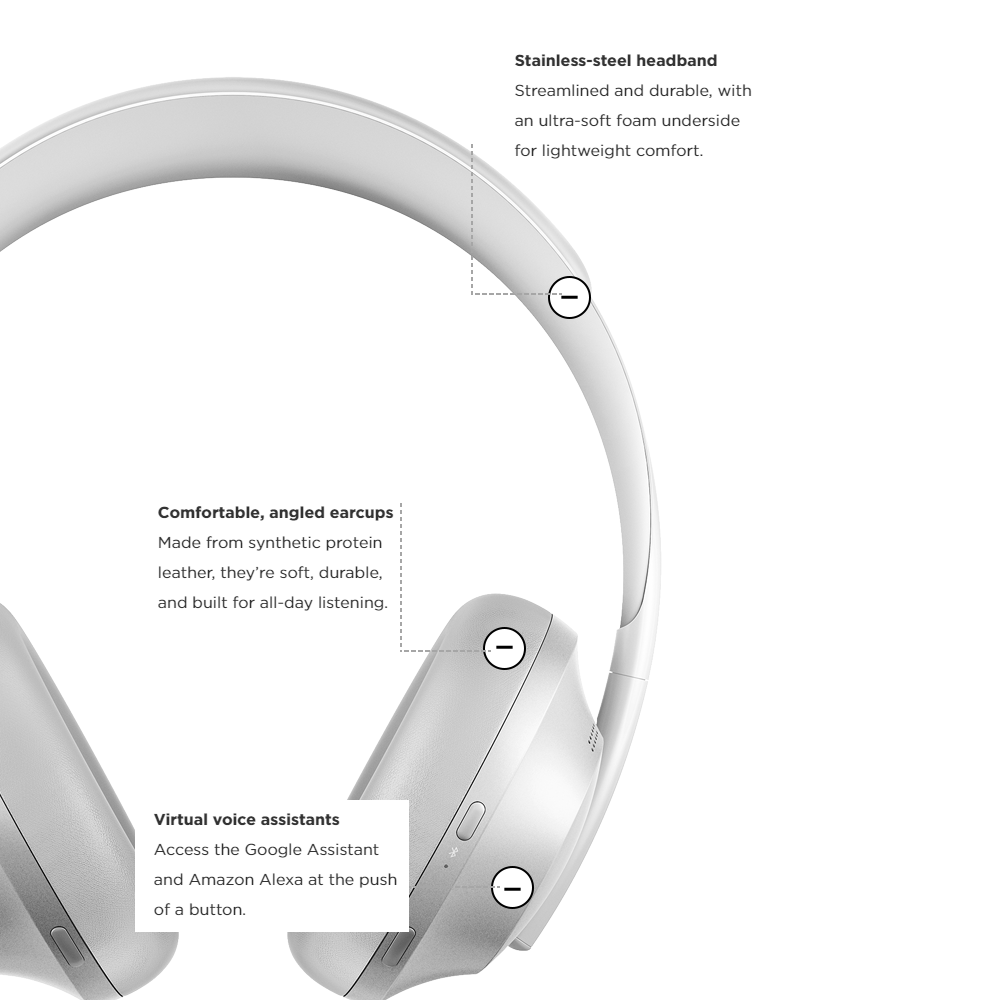 Reviews
Delivery
FREE SHIPPING
Free shipping to Ho Chi Minh City & Hanoi
CONTACT & SUPPORT
Contact us from 8:30am to 6:30pm
IN-STORE PICKUP
Pickup at our retail stores available upon request
PAYMENT OPTIONS
Choose to pay by COD, Credit Card, ATM or by Bank Transfer